The AMO 2023 program continues to be developed. It will include plenary stage remarks from provincial leaders, the Ministers' Forum, the annual Women's Leadership Panel, and opening keynote speaker, The Honourable Catherine McKenna.
Opening Keynote Speaker:
The Hon. Catherine McKenna, Former Minister of the Environment and Climate Change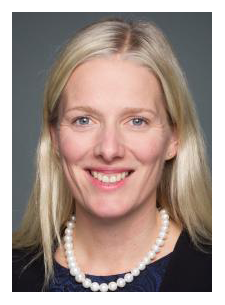 AMO is pleased to welcome The Honourable Catherine McKenna as the conference opening speaker on Monday, August 21. As the former Minister of the Environment and Climate Change, The Honourable Catherine McKenna has spearheaded ground-breaking environmental initiatives across Canada. She was a lead negotiator of the Paris Agreement, successfully defended landmark legislation to establish a carbon price, and led efforts to phase out coal, reduce plastics, and double the amount of nature protected in Canada.
Today, McKenna is the founder and principal of Climate and Nature Solutions, an organization that works with governments, not-for profits, academia, and the private sector to scale practical climate and nature-based solutions. She is also the Chair of the UN Secretary General's new High-Level Expert Group on Net-Zero Commitments of Non-State Entities; a Distinguished Visiting Fellow at Columbia's Climate School and their Centre on Global Energy Policy; and she recently launched Women Leading on Climate at COP26.
Concurrent programming will focus on topics including:
The Evolving Provincial Housing Framework
Opportunities for Energy Innovation
The Importance of Parks and Recreation
Municipal Property Assessment Corporate Annual Update
Streamlining Building Permit Processes
Municipal Liability and Risk Management
Cyber Security Knowledge Exchange
Municipal Services Corporations: Experiences in Service Delivery
Serving Our Indigenous Residents: Collaborating for Better Outcomes
Connecting Ontario: Update on Ontario's Broadband Rollout
Working with Non-Profits and Community Organizations
Circular Economy
Transforming Health in Ontario
An Accessible Ontario by 2025: Will We Achieve It?
Sunday, August 20:
2:00pm - 7:00pm: Trade Show 
5:00pm - 7:00pm: AMO Welcome Reception
7:00pm - 9:00pm: City of London Welcome Reception
Monday, August 21:
7:30am - 6:00pm: Trade Show
8:30am - 4:45pm: Programming
4:45pm - 6:00pm: Trade Show Power Down Reception
Tuesday, August 22:
7:45am - 8:30am: Insight Breakfasts
8:45am - 4:30pm: Programming
6:00pm - 8:00pm: Networking Event (additional ticket required, now sold out)
Wednesday, August 23:
7:45am - 8:30am: Insight Breakfasts
8:45am - 12:00pm: Programming