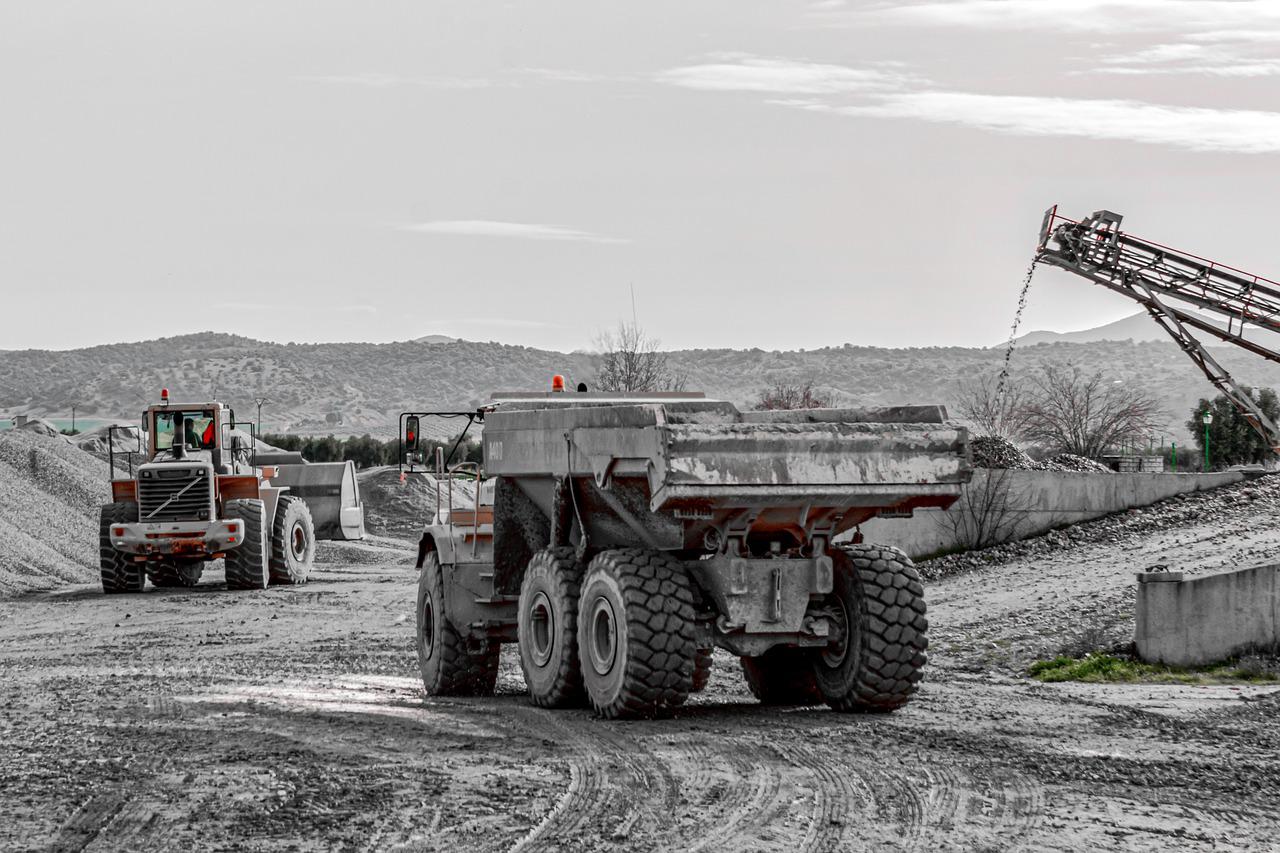 AMO President's Speaking notes re Bill 39, Aggregates Resources and Mining Modernization Act, 2016
I would like to thank the Committee for allowing me this opportunity to present. It is a pleasure to be here. For those of you who don't know me, my name is Lynn Dollin and I am the President of the Association of Municipalities of Ontario, AMO. I am also the Deputy Mayor of Innisfil. With me today is Cathie Brown, a Senior Advisor at AMO who works on the aggregates file among other things.  

AMO represents the collective voice of municipal governments from every corner of this province, large and small, those experiencing growth pressures, and those experiencing shrink pressures. Almost every municipality in Ontario either hosts a pit or quarries or, is a haul route, or is trying to manage abandoned pits and quarries. And, of course, we all use the products coming from pits and quarries.

So, my remarks will first, focus on aggregates rather than mining, and second focus on those parts of the Bill we hear are under debate.

We all acknowledge that aggregates are a controversial subject. While the production of aggregates is essential to our economy, the impacts of the operations on neighbours and municipal roads is negative and cannot be ignored. On an annual basis, about 150 million tonnes of aggregate are produced in Ontario. This is used in all aspects of development, by municipal governments and private citizens as well as corporations for maintenance of roads, sidewalks, bridges, or buildings. Aggregate production is essential.  

While aggregate production takes place in every corner of the province, nine of the top ten producing municipalities are within a couple hours of this building, and this accounts for roughly one third of the production in the province.

Though this part of our economy is important, the impacts are equally important.  We are all fully aware of the concerns our citizens raised during the "stop the mega quarry" campaign. Noise, dust, road deterioration, concerns about water quality, loss of farmland and natural heritage features, plus impacts on property values are real concerns, more than just a pesky inconvenience.  Farming and farmlands are equally a key industry and policy priority for the Province and local municipalities. Once prime soils are disturbed through aggregate operations, they never are really are rehabilitated to the same condition. These are important choices, irreversible choices.  The people in our province want to know that there is proper oversight of the aggregate industry and that their interests, and their investments are being protected by their governments.  As municipal governments, we know that it is the Province that has this responsibility. Yet, we are often the target of public frustrations. We need a greater partnership from the Province to work with us to plan aggregate operation locations and developments in a way that balances out the expectations of the industry with the expectations of local citizens and the other policy expectations established by the Province, specifically the Provincial Policy Statement.
 
For several years the Ministry of Natural Resources and Forestry has been extensively consulting on this very important issue. This resulted in the "Blueprint for Change" document, which again was subject to consultation. AMO supports this blueprint and we see Bill 39 as being the necessary first step to implement this direction.

Specifically, municipal governments support Section 64 of the Bill that gives the Minister authority to require reports and studies for existing sites as the present approach has not been effective.  The environs around a pit or quarry are not static. Neighbouring land uses, standards, and policies change.  It is only reasonable that aggregate operations keep pace and work within the current landscape, not the landscape that existed years ago when the licence was issued.  There is no static state, which can create certainty for any land use or industry.  

The local setting changes and all new initiatives are normally subject to studies to evaluate the impact of the initiative.  Studies and reports as outlined in the Bill are a meaningful foundation from which all parties can work to balance all interests.  We are supportive of the clauses that permit the Minister to require such studies.  The aggregate industry is very experienced in the Ontario context and can likely anticipate what types of concerns requiring further study will arise as they change their operations.  

AMO recommends that any reports, notices, tests, and studies be shared with both the host and upper tier municipal governments. Then, all parties have the same basis of information from which to make decisions.  We look to regulations to ensure that this takes place.

AMO also supports accounting of the amount of aggregate, including recycled, which leaves an aggregate operation. Meaningful fee structures or royalties need to be based on meaningful statistics about how much is moved along the haul routes.  We should note that if fees do not cover these expenses, then the municipal taxpayers pay for this damage.  There need to be greater controls over the quality of recycled aggregates, materials may be contaminated, and AMO supports the tracking and management of all recycled materials that may be used in roads and structures.  Recycled aggregates cannot be 'policy orphans', they need to be accounted for as part of the overall production.

AMO is concerned that, to make this Bill effective, the Ministry of Natural Resources and Ministry, MNRF, will require additional resources, specifically staffing to review documents and enforce as needed.  While modernization of many administrative functions is taking place, staff is needed to review studies, provide advice and guidance, and, yes, provide inspections and enforcement.  We have only one environment and as the Ontario landscape takes on a more urban or developed character, we need to appropriately fund MNRF to undertake the role of managing the natural environment.  

Municipal councillors are easily found by citizens and we have heard concerns about changes to the aggregate framework.  For example, some will say that recycling won't work without greater oversite.  AMO agrees and believes this Bill will set the framework required to harmonize recycling aggregates with recycling of excess soils from construction.  There have been gaps in tracking recycled materials from source to ultimate reuse or disposal.  This Bill will set in place needed requirements to help fill these gaps.

We have heard concerns that more studies will bring about delays and the general public needs better education about the environment and aggregates.  Again, we believe this Bill and the Blueprint will create a framework to allow greater information to flow between the interested parties.  This Bill brings new oversight to water quality concerns.  There is value in taking the time to understand the impacts of actions on the neighbouring environment; it is a system, interconnected.  Again, it is important to have MNRF sufficiently staffed so reports can be processed in a timely way and frivolous or obstructionist positions shown for what they are.  This Bill creates the opportunity for balancing aggregate uses with other equally significant land uses.

We are aware that there is concern about First Nations consultation.  Surely, we all agree this must be a priority.  The questions arise about what constitutes "sufficient".  This is an evolving area.  Municipal governments share questions about consultation but know it is a larger issue that is unfolding in all areas of public endeavor. We cannot shy away from improving just because it is difficult and there are unknowns.  But, equally, we want to ensure that expectations are realistic and processes are effective.

We have also heard concerns that the fees and royalties need to reflect actual wear and tear caused by the industry.  We understand this concern and we believe that the Financial Information Return (FIR), produced by municipal governments each year contains the information needed. The FIR is submitted to the Ministry of Municipal Affairs and, each and every one is a public document.  It has ample open and accountable data so that the public, any industry, and the government can be fully assured that funds are appropriately spent.  Municipal governments also set their budgets in a very open forum so that any can access the information.

Naturally, this Bill will require a number of regulations and AMO looks forward to working together with the Province as these are developed. That said, we cannot get started until the framework is in place. AMO believes the framework necessary to move forward to resolve and improve aggregate related matters can be found in this Bill. We urge that Bill 39 move forward without amendment.