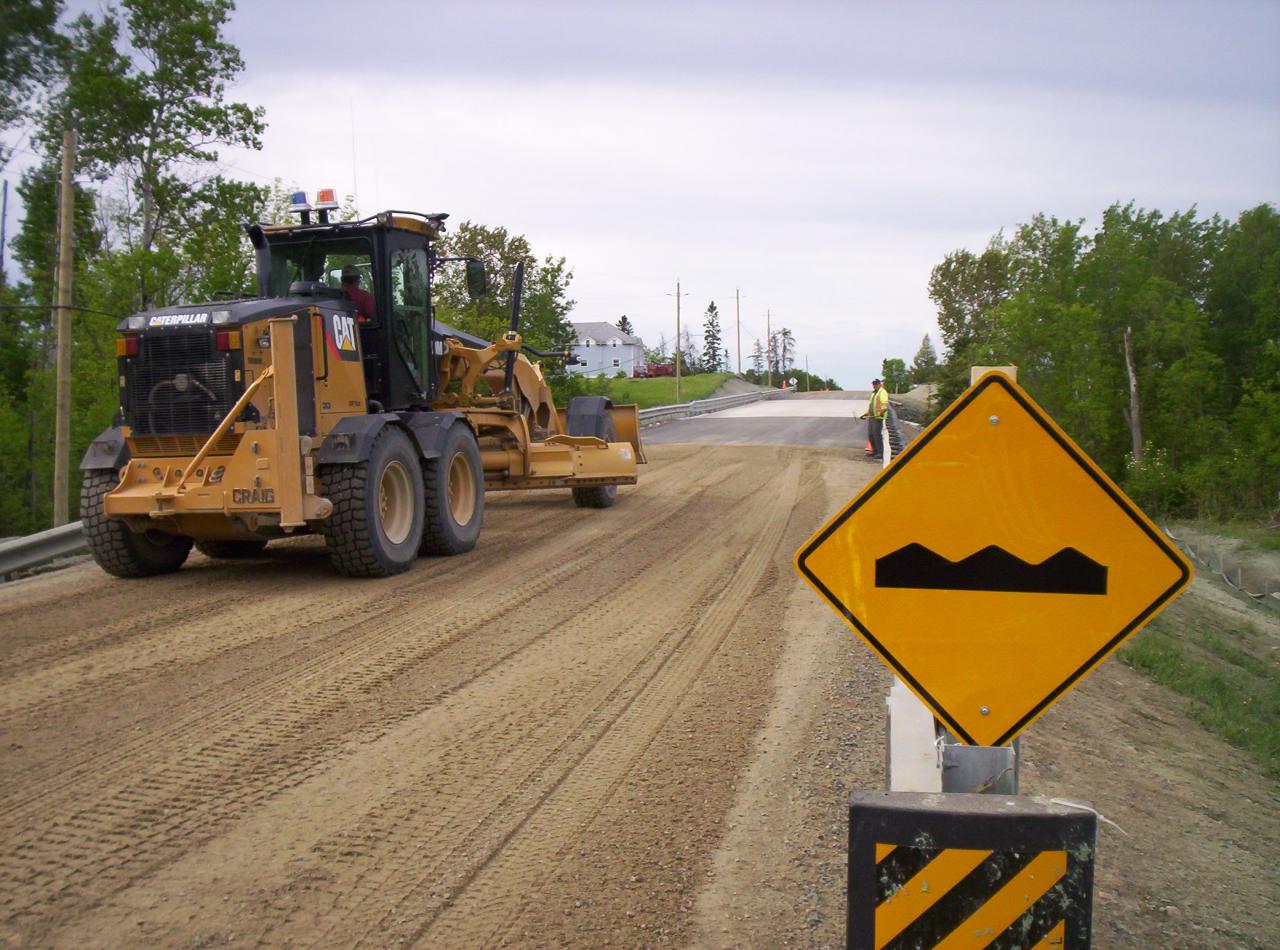 Municipal Infrastructure for Economic Recovery
Municipal Implications
Ontario communities need guaranteed, long-term infrastructure funding. Federal and provincial funding for infrastructure helps ensure that municipal governments can renew and update costly infrastructure systems, maintaining access to vital services that residents and businesses depend upon every day. The services municipalities provide with these systems help to manage growth, increase environmental quality, improve transportation and economic efficiency, as well as make life better for residents. They are essential ingredients to long-term prosperity.
The following programs provide important support for infrastructure development in Ontario municipalities:
Federal

Provincial

Canada Community Building Fund

The current ten-year agreement provides about     $9 billion for Ontario, with $853 million allocated to Ontario in 2021.

Investing in Canada

The Investing in Canada Infrastructure Program (ICIP) provided up to $30 billion in combined federal, provincial, and municipal investments in communities. A successor to this fund, including the Permanent Public Transit Fund, is being developed by the Federal Government.

ICIP streams in Ontario:

Public Transit Fund

: $8.3 billion federal funding ($1.62 billion allocated to 85 eligible municipal governments outside of Greater Toronto and Hamilton Area).

Green Infrastructure Fund:

$2.8 billion federal funding ($2.25 billion allocated for subway expansion).

Community, Culture and Recreation Fund:

$407 million federal funding.

Rural and Northern Communities Fund:

The federal government will be providing $250 million.

COVID-19 Resilience Fund: Up to

$1.05 billion in joint federal-provincial funding

 

All streams have now been opened with the latest intake for drinking water projects in small communities announced on July 13, 2021. 

 

Permanent Transit Funding

In 2021 the federal government announced permanent transit funding of $3 billion per year, beginning in 2026-27.

 

Disaster Mitigation and Adaptation Fund

In the 2021 budget the federal government included $1.4 billion to top up the Disaster Mitigation and Adaptation fund.

 

 

Ontario Gas Tax for Transit

Funding of $375 million per year has been announced for 2021 for municipal transit systems.

Connecting Links Program

This fund helps municipalities repair designated municipal roadways and bridges that connect provincial highways through a community or to a border crossing. Program funding covers up to 90% of eligible project costs, to a maximum of $3 million for road projects and $5 million for bridge projects.  The program is scheduled to provide $30 million for 2020-21.

Ontario Community Infrastructure Fund

This fund was created in response to the Provincial-Municipal Road and Bridge Review led by AMO and MTO. The fund uses a formula to recognize that municipalities have different infrastructure needs and economic circumstances. AMO has long advocated for increases to OCIF.  

In November 2021, Ontario announced that this payment would be doubled to a total of $2 billion over 5 years starting in 2022. Other changes include doubling the base payment to $100,000 annually and adjusting the formula in the future to account for forward-looking replacement costs for infrastructure recognizing the importance of municipal asset management plans. A maximum annual funding cap of $10 million will also be introduced in 2022.

Broadband

Significant provincial broadband and cellular infrastructure funding through the Ontario Connects Program including Internet Connectivity for Ontario (ICON) and Accelerated High Speed Internet Program (AHSIP) of up to $4 billion have also been committed with the aim of connecting all Ontarians to high-speed internet services by 2025 (See AMO Broadband Backgrounder).
Background
Municipal governments own more of Ontario's core infrastructure than any other order of government. These facilities are essential to our economic prosperity, health and quality of life, and include:
drinking water

sewage and waste disposal

parks and recreational facilities

social housing

local roads and bridges

public transit.
Much of this infrastructure was first built in the 1950s and 1960s and needs upgrade or replacement to continue serving our communities, ensure access to social and economic opportunity, and protect the environment. A growing population in parts of Ontario fuels the demand for new investments. Infrastructure systems must be consistently assessed, inspected, managed, and maintained to maximize lifecycle value.
Ontario's asset management planning regulations require municipalities to have a strategic asset management policy and must implement the plan to cover core assets by 2022, and all assets by 2024. Federal government funding through the federal Gas Tax Fund and the Federation of Canadian Municipalities (FCM) has provided important support to build municipal asset management capacity. AMO will continue working with the Province to support our member municipalities in implementing their strategic asset management plans and building their asset management capacity.