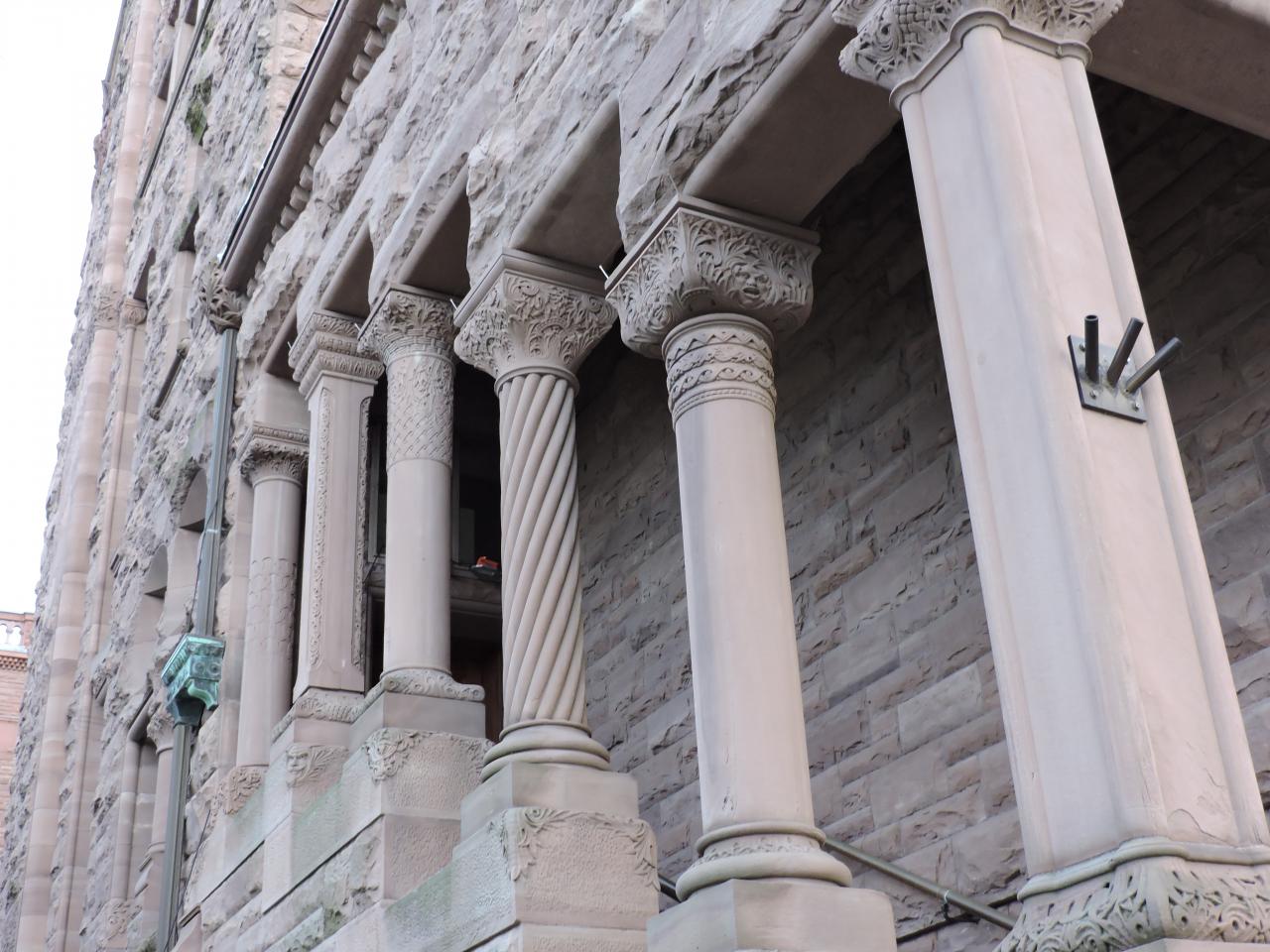 New Legislation Expedites Provincial Infrastructure, Reduces Red Tape, and Allows Off-Peak Deliveries
The Minister of Transportation, the Honourable Caroline Mulroney, announced legislation Thursday, the Ontario Rebuilding and Recovery Act, 2020, extending a range of measures to build provincial infrastructure faster by reducing planning and administrative time to construction and providing a "backstop" if agreements cannot be reached.  Measures include:
 
Transit: Expanding designations for major provincial transit projects streamlining project management and accelerating development as under the Building Transit Faster Act.  The legislation also amends the Transit Oriented Communities Act to exempt Hearings of Necessity under the Expropriations Act for provincial transit projects and allows the government to pursue new types of commercial arrangements.
Highways: Amends the Public Service Works on Highways Act to require utility owners to relocate infrastructure in the highway corridor, facilitating faster construction.
Long-Term Care:  The announcement signals the potential use of Minister's Zoning Orders (MZO) to facilitate the building of long-term care residences.
Broadband:  Expansion of broadband to unserved and underserved areas and incentivizing private sector investments.
Municipal Tools:  Intention to consult municipalities on additional tools and powers required to expedite critical local infrastructure projects.
Skills Development:  Leveraging recent apprenticeship system investments to build a workforce pipeline in the skilled trades.
In announcing the initiative, the government noted the powers were meant as a "backstop" and it would work with municipal governments to move infrastructure projects forward. AMO supports the commitment to work in partnership.  The creation of new long-term care beds, as well as other forms of housing as development, are priorities AMO has long supported.  To move forward effectively, AMO advocates that the Province work with municipal Councils and staff to address local interests and garner municipal support before a MZO is issued or other "backstop" powers are used for projects. 

Reducing Red Tape and Off-Peak Deliveries
Removing constraints for local governments and businesses is the subject of two Bills introduced recently by the Honourable Prabmeet Sakaria, Associate Minister of Small Business and Red Tape Reduction. Bill 213, Better for People, Smarter for Business Act includes many changes to current laws such as amendments to inter-city passenger transportation services, electronic reporting for municipal wastewater utilities, smart metering, grandfathering infrastructure projects, ground water permits requiring municipal council approval, amongst others.  AMO staff are currently analyzing sections of this Omnibus Bill for municipal impacts and will provide an update shortly.

Bill 213 also proposes to exempt publicly assisted universities from municipal development charges affecting five communities in Ontario. Recognizing that university campuses provide broad economic and other benefits to communities, AMO is concerned that the move erodes the principle that "growth pays for growth" and municipal discretion to grant exemptions. 

Associate Minister Sakaria's second piece of legislation, Bill 215, Main Street Recovery Act, changes the way municipal noise by-laws regulate commercial deliveries, aiming to make it easier and faster to get goods to companies and individuals. The Act builds on changes in some municipalities and provincial pandemic orders allowing off-peak deliveries and comes as online ordering in response to social distancing requirements becomes more widespread.  If passed, municipalities will have the ability to designate times and zones where deliveries are limited. The Bill also increases fines for unlicensed passenger transportation services.

AMO's COVID-19 Resources page is being updated continually so you can find critical information in one place.  Please send any of your municipally related pandemic questions to covid19@amo.on.ca