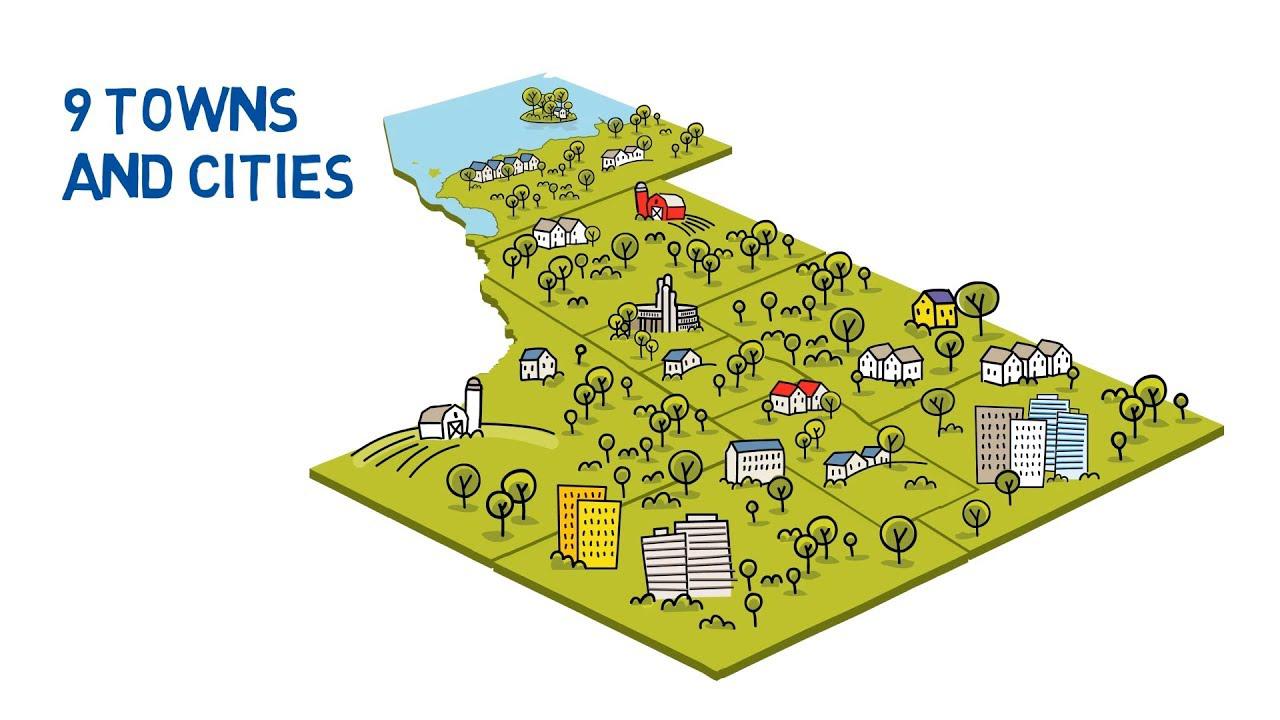 York Region Receives Innovation Award for Online Development Approval System
Toronto, Ontario, August 17, 2020 – The Peter J. Marshall Innovation Award Jury presented a Certificate of Merit to The Regional Municipality of York for its innovative online approach to reviewing and approving development applications, called YorkTrax. The certificate was presented at the 2020 AMO Conference, held online.
 
York Region handles hundreds of development applications every year, each one involving massive amounts of information, data, maps and comments from multiple departments. To make this process more efficient and coordinated, the Region developed its own browser-based application. It is used across the organization, replacing individual departmental systems to make it easier to comment, connect and complete the process.
 
The project demonstrated many of the P.J. Marshall Award's criteria: innovation, tangible benefits to the community, improved efficiency and the ability for other municipal governments to use the project's concept.
 
York Region created the entire platform in-house when no other suitable solution could be found, saving as much as $2 million. When COVID-19 hit, the transition was seamless as staff could access the entire system remotely.
 
"Municipal governments are responsible for ensuring development meets local goals and is aligned with community plans – all within legislated timelines," said Brian Rosborough, AMO Executive Director. "York Region found a way to weave together different functions to be more efficient and effective."
 
"YorkTrax is an innovative solution to modernize the day-to-day work of York Region and improve the customer experience," said York Region Chairman and CEO Wayne Emmerson. "This in-house platform allows both staff and applicants to have access to accurate, consistent information while saving both time and money. And the community benefits as we are better able to meet our responsibilities to ensure sustainable development."
 
The P.J. Marshall Award is an annual competitive process to acknowledge municipalities who have had creativity and success in implementing new, innovative ways of serving the public. It is sponsored by AMO, the Ministry of Municipal Affairs and Housing, the Association of Municipal Managers, Clerks & Treasurers of Ontario, the Canadian Council for Public Private Partnerships, the Municipal Finance Officers' Association, and the Ontario Municipal Administrators' Association.
 
In addition to York Region, the City of Markham was given the Plaque Award for its community hub partnership project. The Township of South Frontenac was also awarded a Certificate of Merit for its innovative private lane upgrade assistance program.
 
AMO is a non-profit organization representing almost all of Ontario's 444 municipal governments.  AMO supports strong and effective municipal government in Ontario and promotes the value of municipal government as a vital and essential component of Ontario and Canada's political system. 
 
- 30 -