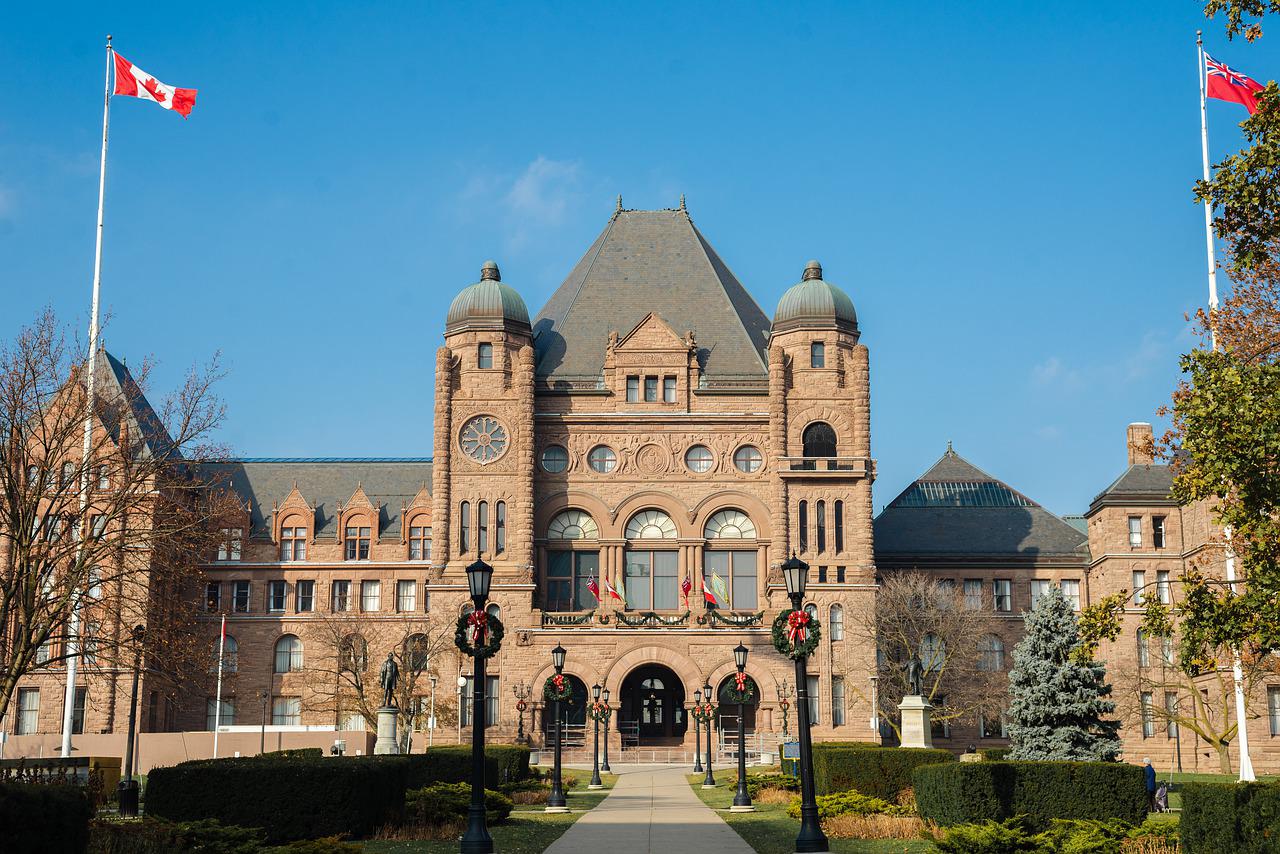 Queen's Park News – Speech from the Throne Highlights and More
Today Lieutenant Governor Elizabeth Dowdeswell read the Throne Speech outlining the provincial government's legislative objectives for the remainder of its mandate. The provincial government is seeking to deliver on ongoing and new priority actions, particularly in the health and long-term care sectors.
Priorities of interest to municipal governments include:
building Ontario's roads and highways and expanding transit across the province to support post-COVID-19 recovery in the province and

create the conditions for long-term economic growth

tackling issues that challenge the social and economic fabric of Ontario in cooperation with municipal leaders

joining with other provinces and territories to call for an increase of the Canada Health Transfer to 35% of provincial-territorial health care spending

strengthening relationships with Indigenous peoples and playing an active role in supporting healing and reconciliation.
Lieutenant Governor Dowdeswell also outlined the province's recent commitments in health and long-term care:
investing $2.68 billion to build 30,000 new and modern long-term care home beds in a decade, as thousands more are upgraded to 21st-century design standards 

investing $5 billion over four years to hire more than 27,000 long-term care staff, including nurses and personal support workers, to provide long-term care home residents with four hours of direct care per day 

adding 16,200 more personal support workers to the health care system, including the long-term care sector

introducing legislation to protect residents through better accountability, enforcement, and transparency.
Using the strength and local knowledge of our members, AMO brings practical advice and frontline information to Queen's Park where AMO interacts with Ministers and their staff in one-on-one meetings and most notably through the Ontario-AMO Memorandum of Understanding (MOU).
AMO looks forward to continuing the collaborative working relationship we have established with the provincial government as they move forward with their outlined priorities by providing details of funding for building roads, highways, and transit across the province and addressing the social and economic challenges facing Ontario today.
Expiry of Temporary Regulations Limiting Municipal Authority to Regulate Construction Noise
In April 2020, the provincial government introduced temporary limits on municipal authority to regulate noise from construction as part of COVID-19 response measures to help support expedited construction of health care and other projects. These changes are scheduled to expire on October 7th, 2021.
From October 7th onwards, municipal governments will, again, have the authority to regulate construction noise in their communities at all times of day and night. Municipalities will also be able to address priority projects they wish to help expedite through their local noise bylaws. Municipal officials with questions about the changes are encouraged to contact their local Municipal Services Office.
Enhanced Long-Term Care Home Vaccine Policy
The Ontario government has made COVID-19 vaccinations mandatory for all in-home staff, support workers, students, and volunteers by November 15, 2021, unless a staff member has a valid medical exemption. The AMO Board of Directors took this position at a recent Board meeting and welcomes the implementation of the updated mandatory vaccination policy.
The provincial government will also be expanding inspections of homes' infection, prevention and control measures, and redirecting provincial resources to enhance and audit existing testing in homes. Homes are now required to meet the following requirements:
staff, support workers, students and volunteers will have until November 15, 2021, to show proof that they have received all required doses of a COVID-19 vaccine, or to show proof of a valid medical exemption

staff who do not have all required doses or a valid medical exemption by the deadline will not be able to enter a long-term care home to work

newly hired staff will be required to be fully vaccinated before they begin working in a home unless they have a valid medical exemption

homes will begin randomly testing fully vaccinated individuals, including staff, caregivers, and visitors to help detect possible breakthrough cases of COVID-19 as early as possible.
Homes will also continue to regularly test individuals who are not fully vaccinated. Homes will also continue to be required to track and report on the implementation of their policies, including overall staff immunization rates. To promote transparency, long-term care home staff vaccination rates are publicly posted by the Ministry of Long-Term Care.
AMO's COVID-19 Resources page is being updated continually so you can find critical information in one place.  Please send any of your municipally related pandemic questions to covid19@amo.on.ca.