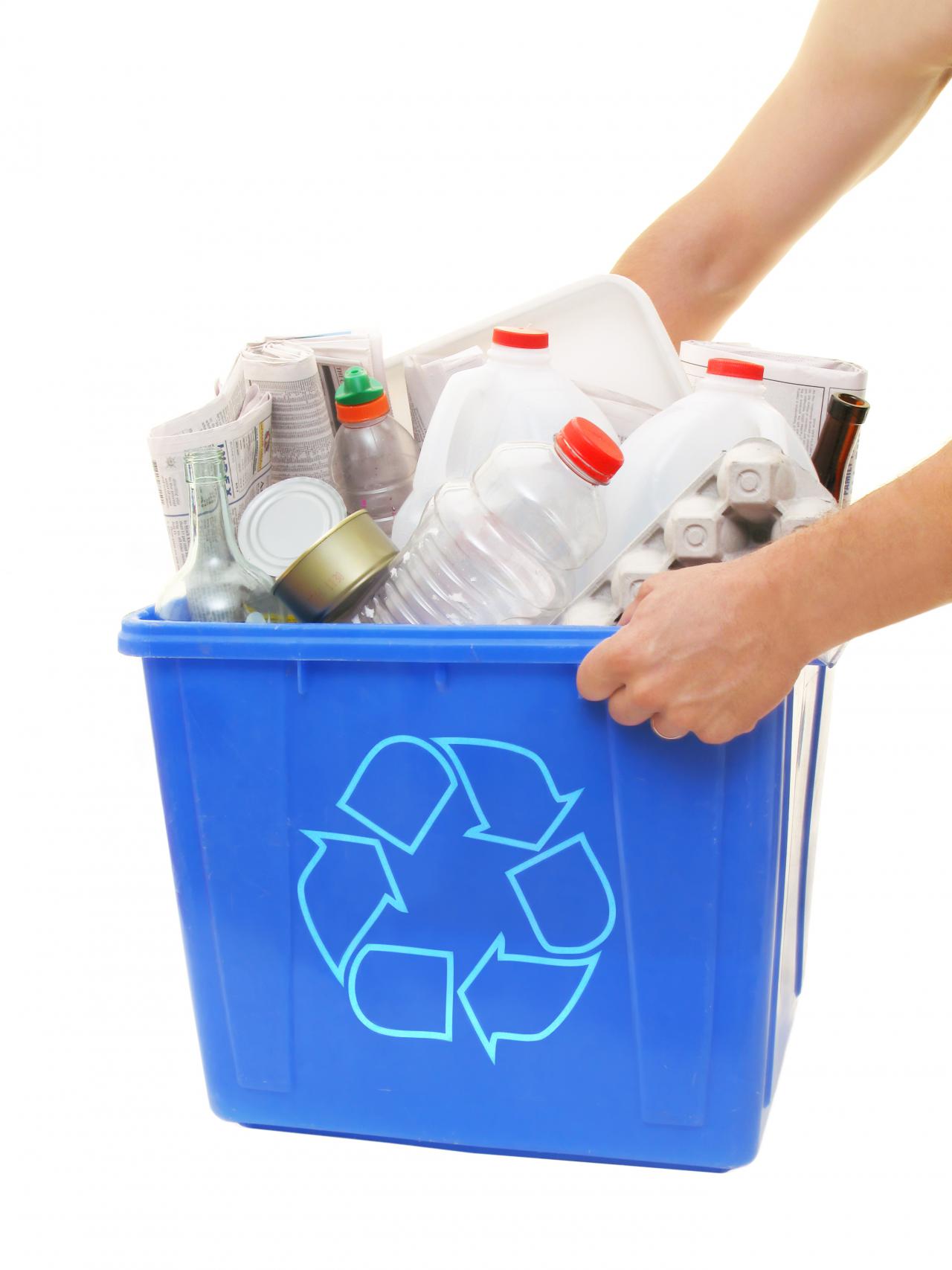 Transition of the Blue Box and Other Programs to Full Producer Responsibility and Waste Diversion Update
Municipal Implications
AMO and municipal governments across Ontario are pleased that the provincial government finalized the regulation to move the Blue Box to full producer responsibility. This approach makes those who make and sell products responsible for recycling their goods and packaging. The finalized regulation was announced on June 3, 2021, and implementation will begin in July 2023. Producers will need to provide province-wide accessibility and targets by 2026. The final regulation includes the following:
a province-wide common collection system that transitions all current municipal programs and expands service to:

all communities regardless of size (except Far North)

all residential dwelling types

all schools

all publicly run retirement homes and long-term care facilities, and

more public spaces

an enhanced standardized list of materials that will need to be collected and recycled

high, progressive, and enforceable targets

certainty for planning to ensure a seamless transition.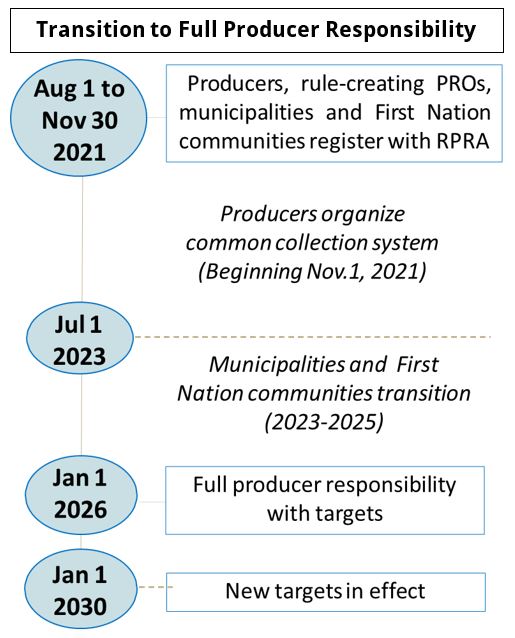 This is an important milestone for municipalities and for Ontario's environment. Municipal governments are ready to work with the province, producers, and service providers to ensure a smooth and seamless transition.
The province is continuing to move forward with regulations for waste diversion programs under the Resource Recovery and Circular Economy Act. AMO will continue to support this work by coordinating with municipal governments and the province to ensure targets are appropriate, oversight is strong and consistent, and other regulations such as financial penalties are developed under the Act. To drive innovation and economic growth, target for recycling must be significant, clear, and enforceable with annually verified outcomes.
AMO is developing a discussion paper regarding food and organic waste to inform future policy development in this area. The paper will address:
reducing food loss and waste

developing an organic waste disposal ban focused on the industrial, commercial, and institutional sector

establishing an escalating landfill levy for all waste sent to disposal

addressing growing issues related to compostable products and packaging.
Background
Since the Resource Recovery and Circular Economy Act came into force in 2016, municipal governments, service providers, producer groups, and the provincial government have been working hard towards transiting Ontario's waste diversion programs to full producer responsibility.  
Under full producer responsibility, producers are operationally and financially responsible for end-of-life management of their designated products and packaging. Municipal governments have been advocating for this transition because municipal waste systems cannot adequately respond to the rapidly changing composition of products and packaging. This includes investments in collection and processing infrastructure, and the demands of end markets. Full producer responsibility also encourages more innovation in product and packaging materials to reduce waste in the first place.
The used tire program transitioned to full producer responsibility on January 1, 2019. The transition of the used battery program occurred July 1, 2020, and the transition of hazardous and special products will begin September 1, 2021. Municipal paper, packaging, and packaging-like-products (i.e., Blue Box) will begin to transition in July 2023.