Foundations in Planning for Elected Officials
AMO has revitalized its foundational planning training to provide an interactive and engaging session that familiarizes participants with legislation, processes and provides real life examples to give a deep understanding and insight into important planning matters.
Participants will learn and understand:
The need and importance of planning
The planning hierarchy (policy, legislatio

n, regulations etc.) 

The process and timelines of planning.  
This half day session will walk you though important elements such as:
Committee of Adjustment application 
The Community Planning Permit System
Ministers Zoning Orders.
Zoning applications using a planners report that deals with an official plan amendment
Zoning amendments
Site plans
and so much more
Foundations in Planning for Elected Officials prepares participants for AMO's 2.0 planning training: Advanced Land Use Planning a Deeper Dive.
This training is offered in a virtual environment and designed for elected officials and runs approximately 3 hours beginning at 9:00am. Training time may be subject to change.
Fee: $250.00 (+ HST)
A $75.00 cancellation fee applies
2023 Dates:
October 24 Sold Out
November 6
Questions: events@amo.on.ca
(Please contact amo@amo.on.ca if you require a login to register)
---
Facilitator: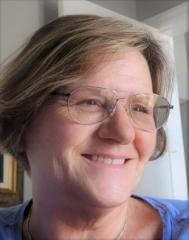 Cathie Brown 
Ms. Brown has had a varied career working on municipal interests from a number of roles. This includes working in land use planning for the Ministry of Municipal Affairs and Housing, directing the seniors' services and housing department for the County of Huron, and managing the development of source water protection in a large area in southwestern Ontario. She recently retired from the Association of Municipalities of Ontario (AMO) where she held the role of Senior Advisor for energy, environment and land use planning. 

Ms. Brown also was a board member at the Walkerton Clean Water Centre for a number of years, was a sessional instructor at Western University in rural health and was the Executive Director of The Ontario Rural Council. Cathie holds a Bachelor's Degree in Geography and Masters of Public Administration.