The Role and Obligations of Municipal Leaders
The importance of municipally elected officials understanding and honestly and transparently facing the issues of human rights, diversity, equity and inclusion is an important aspect of leadership. The positive obligation of municipalities and the consequences of missteps in addressing these fundamental issues in your community is what you were learn in AMO's new training.  Helping members better understand these important and complex issues is part of AMO's ongoing commitment and objective.
In partnership, Hicks Morley, the Kojo Institute and AMO, have developed training to support members in understanding your obligations under law specific to human rights and how to work towards creating equitable outcomes for your constituents.
This training will take a deep dive into:
The Ontario Human Rights Code:
Understanding your obligations and duties in eliminating discrimination and harassment.
What are grounds for discrimination?
The important intersection of human rights and equity.
Your role and opportunities in working towards equity.
Understanding and Creating Equity:
What is equity?
The impact of your decision-making frameworks and data: how these reinforce bias, racism, discrimination and inequity.
Creating change and equity in your municipality by confronting your biases.
Working towards making new choices.
Join Njeri Damali Sojourner-Campbell, Associate with Hicks Morley and Kike Ojo-Thompson, Principal Consultant, Kojo Institute, for an important and innovative discussion and workshop on matters that are important to your council and your community. Registration is limited.
This training is designed for elected officials
Training Dates
May 16
November 1
 
Sessions are limited to 55 participants
Fee: $400.00 
Cancellation Fee: $75.00
(Please contact amo@amo.on.ca if you require a login to register)
---
Facilitators: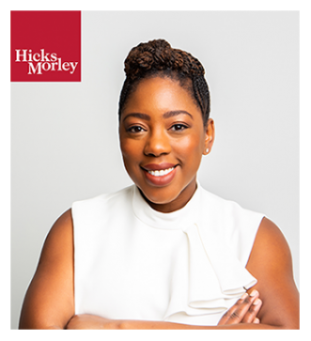 Njeri Damali Sojourner-Campbell, Associate, Hicks Morley
Njeri Damali Sojourner-Campbell is an employment, labour and human rights lawyer in Hicks Morley's Toronto office. Njeri provides strategic advice and representation before administrative tribunals and courts.

She provides legal advice to clients to supplement their work with workplace consultants and/or workplace investigators on complex equity and human rights-related matters.

Prior to her legal career, Njeri was employed as a Human Rights and Diversity Advisor at Humber College. There, she supported workplace investigations, compliance initiatives and delivered human rights and AODA training. She possesses a Masters in Education from York University, where she focused on Critical Race Theory and other equity-related disciplines.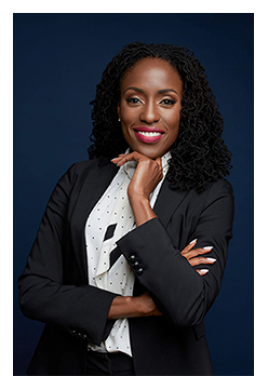 Kike Ojo-Thompson, Principal Consultant, Kojo Institute:
Kike Ojo-Thompson is the founder and principal consultant of Kojo Institute. An award-winning expert on equity, inclusion and diversity, Kike specializes in developing, facilitating and implementing innovative solutions for creating equity at an institutional level. A dynamic speaker and educator who artfully balances tact and honesty, Kike has over 20 years of experience leading engaging and effective workshops, lectures, mediations, and trainings for a broad range of organizations eager to create equitable outcomes for their staff and clients.
In addition to her equity work with Kojo Institute, Kike is a member of the Ontario Human Rights Community Advisory Committee, was formerly the senior facilitator for the province of Ontario's carding review team, and formerly the project lead for One Vision One Voice, a first-of-its-kind initiative tasked with addressing anti-Black racism in the child welfare system.
Ojo-Thompson has lent her voice to provincial and national media platforms, including The Social, TVO, the Globe & Mail, CBC, and the Toronto Star. Her meaningful contributions to equity in Canada have been recognized by Women's Health in Women's Hands (2019); 100 Accomplished Black Canadian Women (2018); and Robert Small's 25th anniversary Legacy (Black History) Poster (2020) to name a few.