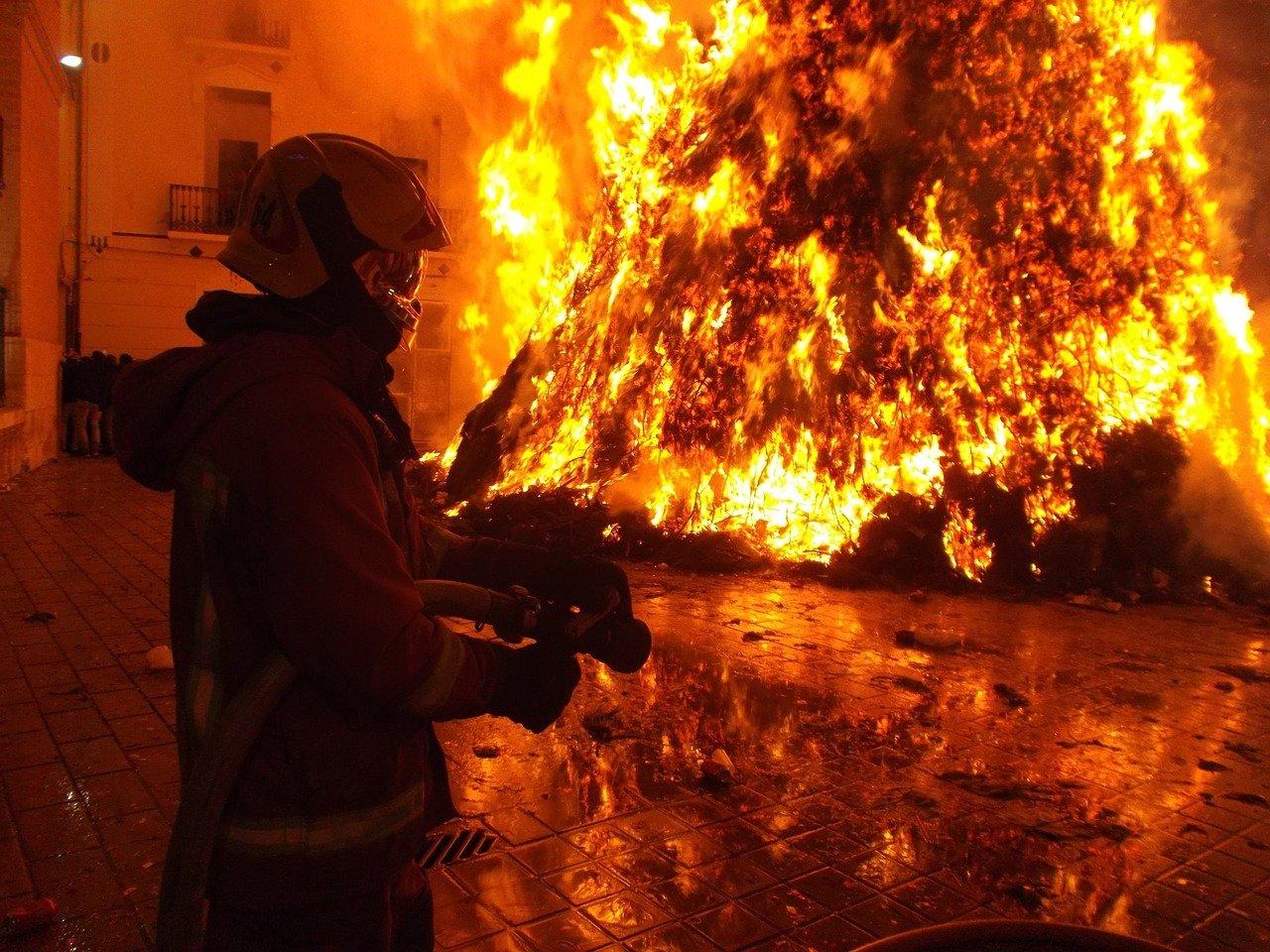 Fire Certification Regulations, Provincial Investment in NG-911, More Homes For Everyone receives Royal Assent, LTC Regulations, & Municipal Cyber Security Resources
Fire Certification Regulation Released
New firefighter certification regulations have now been filed under the Fire Protection and Prevention Act, 1997. O.Reg 343/22 is in effect as of July 1, 2022. The Ministry of the Solicitor General has now added further exemptions to improve implementation. These changes include:
extending the exemption period for newly hired firefighters from 24 months to 36 months

an exemption for current firefighters performing pump operations, and

a further exemption for firefighters who have been issued a letter of compliance by the Fire Marshal prior to the new regulation coming into force.  
The new regulations add certification standards for fire prevention, inspection, training, and communications. It removes certification standards for vehicle rescue and heavy vehicle rescue. Municipal fire departments will have until September 30, 2023, to provide information that supports the certification standard to the Fire Marshal's satisfaction.
AMO has impressed upon the Ministry of the Solicitor General and the Ontario Fire Marshal of the need to take measures which attract and retain volunteer firefighters, provide financial assistance to support training where needed during the implementation period, and to align the certification process with the Community Risk Assessments due for completion by 2025.
NG-911 Investment
The Ontario government has announced a $208 million investment over three years to modernize Ontario's 911 system. This is the first significant financial step the province has taken to comply with federally mandated Next Generation 911 modernization. The transition to NG-911 implementation is due by March 2025.
NG-911 allows members of the public to communicate with municipal 911 call centres using more than just their voice. It allows for the transmission of GPS location coordinates, text messages, photos, and videos. Over 100 municipally operated call centres throughout the province connect the public with police, fire, and ambulances services.   
The transition from analog communications to digital communications is a big step forward. The technical complexity of these changes has significant financial implications. It includes infrastructure modernization, the sorting and storage of digital information, and training requirements for emergency operators and 911 dispatchers. 
AMO welcomes this initial provincial down payment. To successfully commence and operate NG-911 for the safety of all, will require further investments in the future. AMO is a participating member of the NG-911 Interagency Advisory Panel working with the Ministry of the Solicitor General. AMO will continue to press for sustainable fiscal options to guide further NG-911 investments.
More Homes for Everyone Act Receives Royal Assent
The More Homes for Everyone Act, 2022 received royal assent on April 14, 2022. This legislation supports the provincial government's More Homes for Everyone Plan. The legislation passed with no amendments and is now in place. Among the changes enabled by the Act is the deadline of July 1, 2022, for municipalities to delegate site plan approval to staff.
Consultations related to the More Homes for Everyone Plan are still underway until April 29, 2022. AMO will be providing a submission to respond to these consultations in the coming weeks.
Long-Term Care Regulations in Force
On April 11, 2022, the Fixing Long-Term Care Act, 2021 and Phase 1 of its regulations came into force. As identified in our response to the proposed regulations, there are concerns that there may be additional financial impact to the implementation of these regulations than was initially estimated by the Ministry of Long-Term Care.
The Ministry's initial estimate of average annual direct compliance costs for all long-term care homes in Ontario was between $20 million to $23.5 million, or approximately $36,000 on average for each home, each year. This estimate only includes the additional costs linked to enforcement.
AdvantAge Ontario conducted a broader analysis based on all aspects of the new regulations, including potential hiring of additional staff, and found that for all long-term care homes the cost would be between $369 million and $407 million, or approximately $590,000 to $650,000 per home, per year.
AMO looks forward to the provincial budget for any additional funding that would address the full cost of the regulations, along with the potential reinstatement of COVID-19 prevention and containment funding.
An additional municipal concern in the regulations is that municipal elected officials elected under the Municipal Elections Act, 1996 have not been exempted from the requirement to provide a police record check to serve on long-term care governance boards. The only exemption provided for in the regulations is if the elected official's term of office ends on November 14, 2022.
Cyber Security Resources
Secure Smart Cities Paper Released - The Cybersecure Policy Exchange has released Secure Smart Cities: Making Municipal Infrastructure Cyber Resilient. The report examines the unique challenges and needs of Canada's municipalities for securing their critical infrastructure from cyber threats. The paper identifies key challenges, promising developments, and five policy recommendations to ensure the security and resilience of municipal critical infrastructure systems. The paper was developed through a literature and jurisdictional review, along with interviews and a round table with experts, including representatives from AMO and LAS.
TVO's The Agenda: Ontario Municipalities Under Cyber Threat - On April 4, 2022, TV Ontario's Steve Paikin convened a panel discussion on municipal cyber threats. The panel included Stratford Mayor Dan Matheson and Judy Dezell from Local Authority Services (LAS) (AMO's Business Services) among others. The segment examines what's at stake during a cyberattack and what preventative steps Ontario's municipalities can take.
The above two resources are being shared to help municipal governments address an emerging challenge to the security of municipal operations.