AMO has several categories of Members and Supporters: Municipal Members; Associate Supporters; Affiliate Supporters; District Supporters and Corporate Supporters (Corporate and/or Non profit organizations).
 
Member and Supporter Fees      Supporter Application Form
Benefits of AMO membership
Supporter Benefits
Immediate access to the AMO Watchfile enewsletter, Breaking News and Media Releases. These AMO member communications give you an insider's look and advance notice on emerging municipal issues and developing provincial government policies and directions.
Discounts on the AMO Annual Conference. The AMO Conference is held each August.
Discounts on products and services, including: publications and job ad publishing on the AMO website and AMO WatchFile.
Terms of membership

All supporter applications are subject to the approval of the AMO management. AMO reserves the right to refuse membership at our own discretion and without justification.
Members and Supporters
Municipal Members
Affiliate Supporters
Associate Supporters
District Supporters
Corporate and Non-Profit Supporters
Partnerships 
AMO seeks relationships with partners whose mission and values are compatible with AMO's work and its core values. AMO maintains successful partnerships with organizations that offer products, services, and resources to municipal governments. Together, we promote innovative and proven solutions to strengthen local governments and their communities in Ontario.
AMO represents most of Ontario's 444 municipal governments. Our membership includes northern, central, southwestern, eastern, and GTHA region municipalities representing nearly 80% of the population of Ontario. AMO advocates on issues on behalf of Ontario's municipal governments that affect all of our members.

As an AMO partner, you can expect:
A customized relationship tailored to corporate needs
Preferred partner status of your service to Ontario's municipal governments
Access and profile to AMO membership
A commitment to identify and demonstrate measures of success that are unique to each partnership.
Stronger understanding of broad range of municipal challenges in Ontario
Opportunity to interact with a solution-driven municipal sector
Who are AMO's partners?
Responsible corporate citizens that support AMO's values and work
Leaders in innovation for services that help the sector
Active supporters of the role of municipal government in Ontario
Municipal sector Quick Facts:
2,864 municipal elected positions and 157,000 municipal staff in Ontario
$46.2 billion combined operational expenditures in 2018
$11.4 billion combined capital expenditures in 2018
AMO Quick Facts:
AMO was founded in 1899
420 municipal members in AMO
43 Board of Directors who set AMO policy agenda to reflect the priorities of Ontario's municipal governments
Over 3,250 municipal elected officials and senior municipal staff connected with at AMO events in 2017
30 years of experience AMO has in delivering programs, services, and events in Ontario
AMO PARTNERS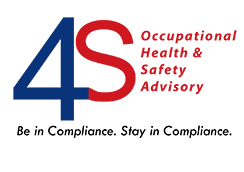 An innovative Occupational Health and Safety (OHS) advisory firm, 4S is the only workplace safety services provider that helps its clients build a strong and sustainable safety culture. 4S helps its clients build strong and sustainable programs through three major pillars – 4SafeCom™ online safety management software, OHS consulting, and training. 4S' revolutionary approach of tightly integrating software, consulting, and training from senior management to frontline workers has been making a difference for its clients when building a sustainable safety culture.

4S is a Chief Prevention Office (CPO)-approved training provider for the Joint Health & Safety Committees (JHSC) and Working at Heights (WAH) training including full and refresher training. 4S also provides health and safety consulting support to its clients, which includes preparing a detailed job hazard analysis (hazard assessment), writing policies & procedures, preparing safety manual, conducting workplace audits, mentoring staff, performing safety compliance audits periodically to provide management with a roadmap, and support with WSIB's Workwell Audit.
---

ClearRisk is a credible provider of highly configurable risk management solutions, built for the needs of public sector organizations in North America. 
ClearRisk's centralized system streamlines claims/incident data collection, integrates with third parties, automates workflows, tracks insurance policies and certificates, and manages assets and vehicles. Coupled with robust analytics and reporting functionality, customers save 85% of administrative time and reduce TCOR by 50%. 
ClearRisk's solution gives our municipal customers the confidence to inform decision making, focus on big-picture initiatives, and optimize internal risk management programs. Effective risk management begins with data you can trust. Learn more at ClearRisk.com. 
 
---

Cloudpermit is a SaaS (software-as-a-service) company that provides smart software solutions for community development. Cloudpermit empowers local governments, development communities, and the public with online land management processes for building permitting and planning. For additional information, please visit cloudpermit.com. 
---

​eScribe is a leading provider of cloud-based meeting management solutions, and the go-to-choice for public sector boards, committees and councils.
More than simple agendas and minutes; eScribe supports each step of the meeting lifecycle with comprehensive tools and workflow for staff, meeting participants and the public. Compliant with accessibility requirements, such as AODA, WCAG 2.0, eScribe aims to improve transparency and reduce the resources required to support meetings, so staff can focus on higher-value tasks and projects to better serve their stakeholders.

A comprehensive, paperless solution, eScribe also seamlessly integrates with Office365 – it's Meetings, Evolved.
---

​eSolutionsGroup, a division of GHD Digital, is an award-winning consulting firm based in Waterloo, Ontario, with accompanying offices in Ottawa and Toronto.  A one-stop shop for municipal websites and intuitive digital solutions, eSolutions delivers products and services that have won hundreds of marketing and technology awards through 20 years in business, including:
Modular, barrier-free web design
Advanced applications
Integrated technologies and software
Marketing and communications services
Meeting and exceeding AODA and WCAG 2.0 accessibility requirements, eSolutions is committed to putting the needs of citizens first. We connect the knowledge, skill and experience of our people with innovative practices, technical capabilities and robust systems to reach the heart of each community we work in.
---

​Intact Public Entities is a leader in providing specialized insurance programs, including risk management and claims services to municipalities, healthcare, education, community, children's and social service organizations across Canada. Proven industry knowledge, gained through 90 years of partnering with insurance companies and independent brokers, gives Intact Public Entities the ability to effectively manage the necessary risk, advisory and claims services for both standard and complex issues.

Intact Public Entities is a Managing General Agent (MGA) with the authority to write and service business on behalf of strategic partners who share our commitment and dedication to protecting specialized organizations. Because our partners are long-term participants on our program, they understand the nature of fluctuating market conditions and complex claims and are prepared to stay the course. 
---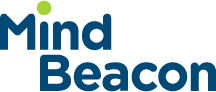 The MindBeacon Group of companies is dedicated to helping Canadians improve their mental well-being to live their best lives. MindBeacon provides evidence-based therapy that is affordable and easy-to-access through BEACON™, the guided digital therapy service (iCBT) which has helped thousands of Canadians struggling with depression, anxiety, insomnia and posttraumatic stress injury (PTSI/PTSD). MindBeacon provides in-person and video therapy through CBT Associates, a leading psychology clinic network.
---
​
Established in 1996, Notarius provides solutions that safeguard the long-term reliability of digital records. Since its creation, Notarius has positioned itself as a Canadian market leader by ensuring the integrity and authenticity of official documents for transactions between a wide variety of professionals, business partners, clients, municipalities and government agencies. Notarius issues and manages trusted digital signatures. This cyber security initiative is designed to protect the public and enable professionals to sign electronic documents with the same legal value as a paper document signed by hand.

Used by more than 30 professional associations in Canada, over 800 companies and thousands of professionals across the world, Notarius' digital signature certificates are a secure, effective and economical solution that is now an integral part of many trades, professions and organizations.
 
CORPORATE PARTNERSHIPS FAQs
What opportunities do corporate partners receive?
As a preferred partner, your organization will receive unparalleled access to AMO's membership. There are different levels of engagement that we can tailor to your organization. For example, the trade show at the AMO Conference, sponsorship of a specific event, or a full partnership to engage with our members throughout the year.  

Is there a financial commitment?
AMO will work with our partners to tailor partnerships to your organization. We will work with our partners to find opportunities that are appropriate and consider budgets.

Where can I get a sponsorship partnership package?
AMO will work to customize the specific corporate objectives of our partners while considering the needs of our members. There is no generic package. We believe that the best way to build a partnership is to tailor the experience that works for both your organization and AMO.

What's the first step?
Contact Judy Dezell, Director of Business Partnerships, Enterprise Centre and LAS.

 
CONTACT
AMO Members and Supporters
pwolfbeiss@amo.on.ca
T 416.971.9856 x404
TF 1.877.426.6527
F 416.971.6191
CONTACT
AMO Partnerships
jdezell@amo.on.ca
T 416.971.9856 x306
TF 1.877.426.6527
F 416.971.6191