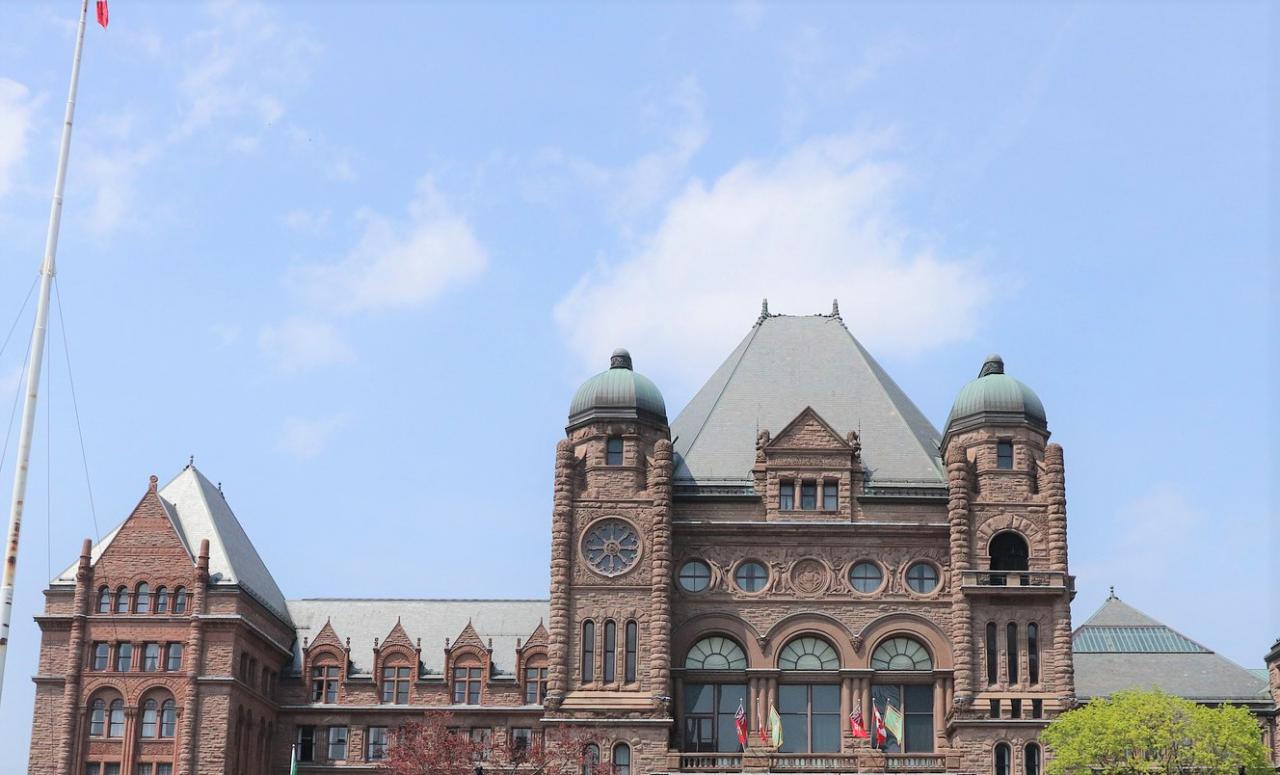 Presentations to Standing Committee, Fees for Underground Infrastructure Locates
Standing Committee Appearance: Bill 91, Less Red Tape, Stronger Economy Act, 2023
On Wednesday, May 3rd, AMO presented to the Standing Committee on Justice Policy regarding Bill 91, Less Red Tape, Stronger Economy Act, 2023. Bill 91 is the spring red tape reduction Bill omnibus legislation that amends several statutes. AMO's comments were in support of Ontario's efforts to connect all households to high-speed internet and cellular services by the end of 2025. The Bill's amendments ensure that broadband projects are better coordinated through provision of mapping data and helps to ensure that project permits for work in rights-of-way are provided within required timelines. AMO also welcomed the Province's announcement the previous week of an interactive map to track connectivity project status in Ontario.
Standing Committee Hearing: Bill 97, Helping Homeowners, Protecting Tenants Act, 2023 & Comments on ERO
Yesterday, AMO delivered remarks to complement a written submission to the Standing Committee on Heritage, Infrastructure and Cultural Policy. The presentation covered AMO's primary ideas with Bill 97, as well as the actions under the Housing Supply Action Plans being taken by the province in its effort to build 1.5 million homes by 2031.
AMO has also submitted comments on the non-legislative proposals on captured under the Helping Homebuyers, Protecting Tenants Plan, including:
Proposed Building Code Act, 1992 Change for Unorganized Territories, Proposed Amendments to Freeze All Building Code Fees and Future Enhancements to the Qualification Program for Ontario's Building Practitioners (ERO 019-6847).
Proposed Planning Act, City of Toronto Act, 2006, and Ministry of Municipal Affairs and Housing Act Changes (Schedules 2, 4, and 6 of Bill 97) (ERO 019-6821).
AMO staff have also been advocating to the federal Minister of Housing about the housing priorities of Ontario and the potential of funding programs under the National Housing Strategy (NHS), including the Housing Accelerator Fund (HAF) in an April 20, 2023 letter.
Fees for Underground Infrastructure Locates
AMO has received a joint letter from the Ministers of Energy and Public and Business Service Delivery regarding the Government's intention to consult in the coming weeks on prohibiting fees for underground locate requests. The Ministries will work with Ontario One Call to engage stakeholders, including municipal governments, to explore options to make the system for locate provision more flexible. This includes the expansion of the dedicated locator model and locate timelines and compliance. The Ministers note that the newly established Administrative Penalty regime for late locate provision will be paused until April 1, 2024.