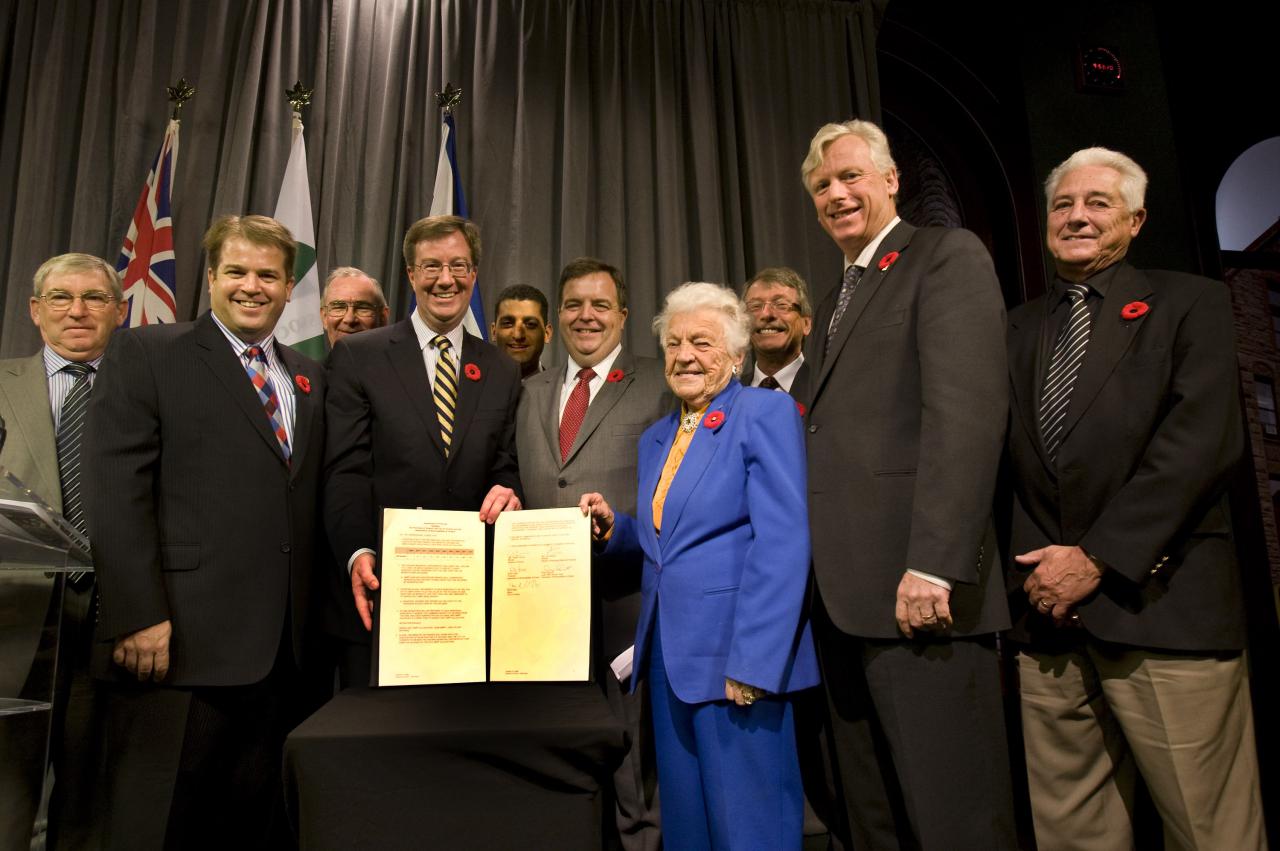 Upload Agreement Historical
The 2008 Provincial-Municipal Fiscal Service Delivery Review Agreement (PMFSDR) committed the province to upload social assistance benefits and court security costs. These are among the most important advances municipalities have seen in decades.

Download additional materials of the Review including the reports for the individual Tables. Not all the options identified by each Table were adopted as part of the Review Report. Nonetheless, the work of the Tables is an important contribution to the policy development process.
Provincial and municipal elected officials sign the Review Agreement on October 31, 2008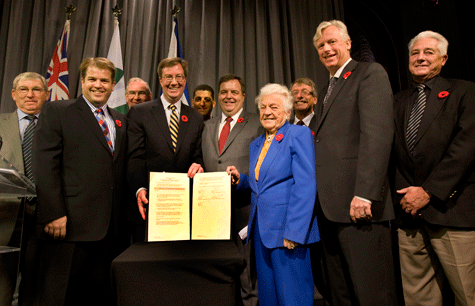 From left to right are: Petawawa Mayor Bob Sweet, AMO President Peter Hume, AMO Past President and Review Co-Chair,  Southwest Middlesex Mayor Doug Reycraft, Municipal Affairs Minister Jim Watson, Windsor Mayor Eddie Francis, Finance Minister Dwight Duncan, Mississauga Mayor Hazel McCallion, Municipality of Greenstone Mayor Michael Power, Toronto Mayor David Miller, and Parry Sound Mayor Richard Adams. Missing from photo, Durham Region Chair Roger Anderson.