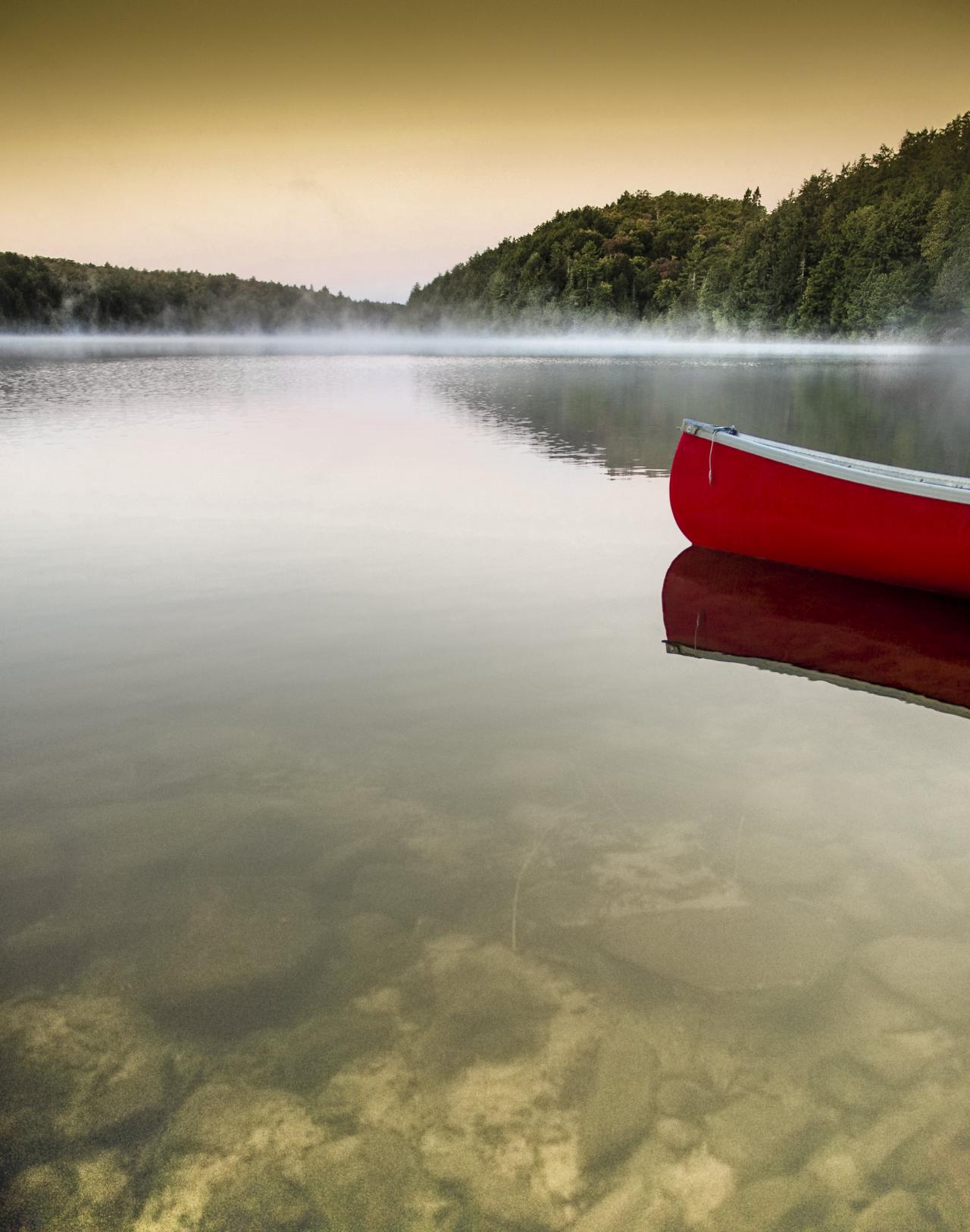 Guidance on Traditional Land Acknowledgement Statements
This resource was developed by AMO's recently created Indigenous Relations Task Force. Members have requested supports on creating a traditional land acknowledgement statement for their municipal government. The intention of this resource is therefore to provide guidance to interested municipal governments on how to draft a statement for their jurisdiction.
What are Traditional Land Acknowledgement Statements?
Traditional land acknowledgement statements are a reminder that we all must continue to strengthen the relationships and understanding between non-Indigenous and Indigenous peoples.
Traditional land acknowledgements are increasingly being used in Canada by governments, schools, post-secondary institutions, non-governmental organizations, and other civil institutions as a practice of reconciliation aimed at recognizing the traditional or treaty territories of Indigenous peoples. The statements are typically made at the introduction of meetings, gatherings, events, or presentations. Some are featured on organization websites or event description pages. They are commonly modelled after Indigenous protocols.
While municipal governments should be mindful that inaccurately acknowledging entities and territories may have legal implications, land acknowledgement statements are best interpreted as a venue for recognizing what is known of past Indigenous usage and occupancy of a land. Interested municipalities are advised to create statements specific to their jurisdictions based on legally recognized treaty or traditional lands or to opt for a high-level general statement.
Tips for creating your municipality's Land Acknowledgement Protocol: 
Start with self-reflection: Why are we doing this land acknowledgment?  What is our end goal?  When and where will it have the largest impact?
Do your homework: Research the history of the land within and in proximity to your municipal boundaries, including treaties, active land claim litigation and Indigenous histories. This information will be useful in helping the municipality craft a statement.
Some of the history of specific areas may be complex and different sources could be contradictory. In these instances, it may be better to opt for a more general statement rather than trying to be specific. It will also be helpful to reach out to Indigenous community members for the history and context. 
Build real, authentic relationships with Indigenous people: Municipal governments do not have to craft a land acknowledgement statement on their own. Engage and work with local First Nations, Métis, Indigenous organizations and community champions in your area. Advice from these groups may be useful in helping you develop a land acknowledgement protocol for your municipal government. Some may have also developed template acknowledgement statements for external use. That said, do not ask these groups to do the work for you while asking for advice. 
Use past, present, and future tenses: Indigenous people are still here, and they're thriving. Focus on your current neighbours and Indigenous residents with an eye towards acknowledging past usage and occupants. Remember that in some cases, First Nations communities may not be located on their traditional lands.
Be prepared to make changes: Once your statement has been drafted, remember that it may be viewed as political. Some may critique the acknowledgement protocol your municipal government has created. While you may find it useful to consider their input and view the statement as a living document, do your best and remember that your municipality may not be able to make everyone happy.
Some municipal governments with existing land acknowledgement protocols have implemented a trial period (e.g. 6 months) for their statement to allow Indigenous community members an opportunity to provide feedback.
When, Where and How? Determine which type of meetings and events you might wish to begin using your land acknowledgement statement to make sure it continues to be meaningful. You may also wish to consider whether you want to have a traditional land acknowledgement statement on your municipality's website.
Continue Learning: To avoid traditional land acknowledgement statements being used superficially and without an appreciation for their cultural meaning, some municipal governments have provided municipal elected representatives and staff with cultural awareness training before implementing the use of a statement.
Some municipalities invite Indigenous Elders or leaders to participate in introduction protocols at civic celebrations or official events to bring greetings on behalf of the local Indigenous community. Sometimes this approach is used instead of a land acknowledgement statement.

Examples of Statements used in Ontario:
City of Guelph – Used at the beginning of Council meetings, civic celebrations, official events
"As we gather, we are reminded that Guelph is situated on treaty land that is steeped in rich Indigenous history and home to many First Nations, Métis and Inuit people today. As a City, we have a responsibility for the stewardship of the land on which we live and work. Today we acknowledge the Mississaugas of the [New] Credit First Nation on whose traditional territory we are meeting."
For more information: City of Guelph Territorial Acknowledgement.
Government of Ontario – High–level statement
"[Insert name of city/town] is located on the traditional territory of Indigenous peoples dating back countless generations. I want to show my respect for their contributions and recognize the role of treaty making in what is now Ontario. Hundreds of years after the first treaties were signed, they are still relevant today."
Carleton University (Ottawa) – Suggested scripts to be used before the start of university events
"We/I would like to acknowledge the Algonquin nation whose traditional and unceded territory we are gathered upon today." Or, "We/I would like to begin by acknowledging that the land on which we gather is the traditional and unceded territory of the Algonquin nation."
University of Toronto – Used in specific university ceremonies
"(We) wish to acknowledge this land on which the University of Toronto operates. For thousands of years it has been the traditional land of the Huron-Wendat, the Seneca, and most recently, the Mississaugas of the Credit River. Today, this meeting place is still the home to many Indigenous people from across Turtle Island and we are grateful to have the opportunity to work on this land."
For more information: University of Toronto Statement of Acknowledgement of Traditional Land.
 

TOOLS AND RESOURCES (CANADA)
TOOLS AND RESOURCES (ONTARIO)